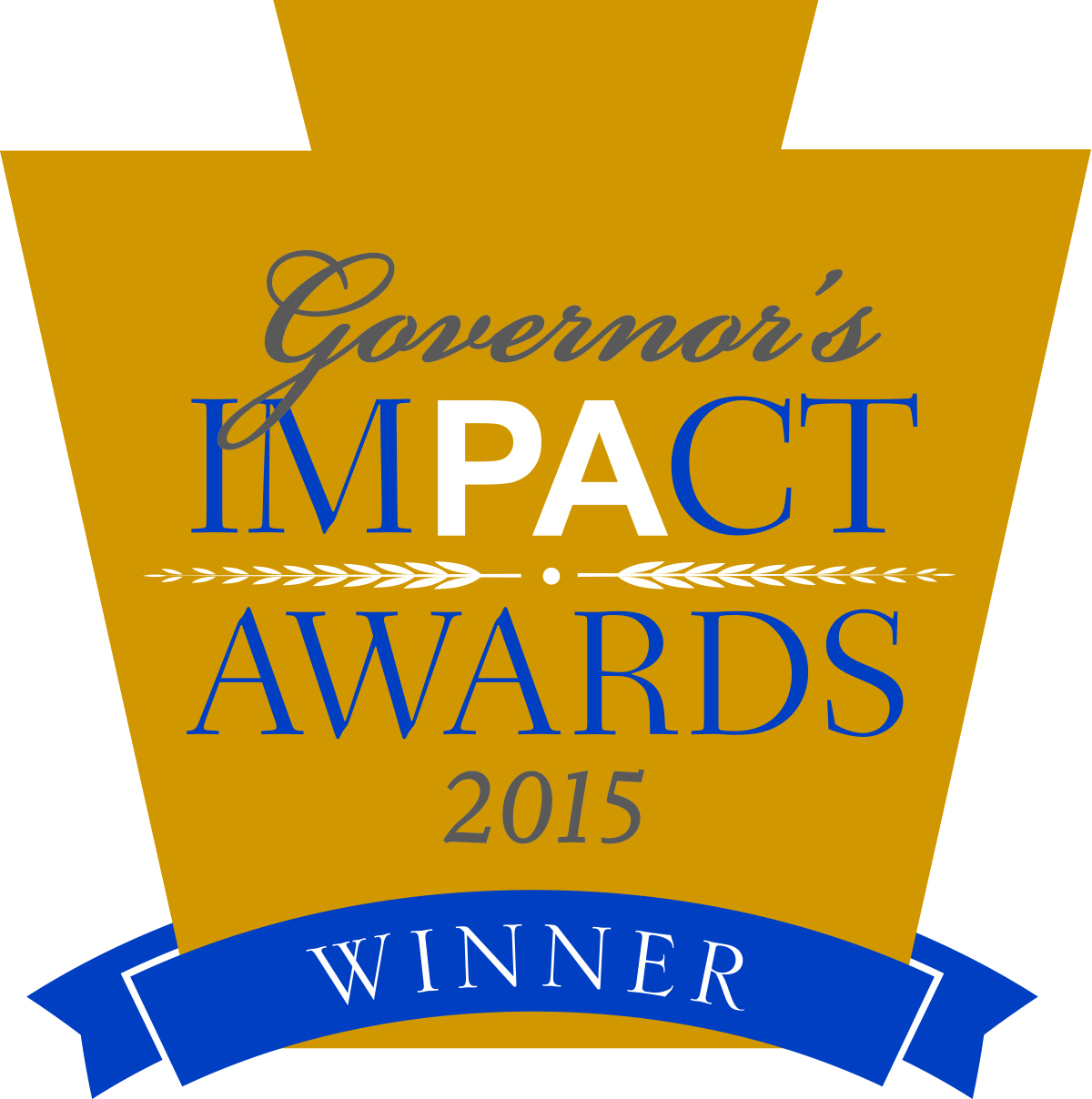 Bethlehem, PA. — June 2, 2015 — Just Born Quality Confections, makers of PEEPS®, MIKE AND IKE®, HOT TAMALES® and GOLDENBERG'S® PEANUT CHEWS®, received the Community ImPAct Award, which recognizes a company that demonstrates the tenet of "doing well by doing good," as part of the third annual Governor's ImPAct Awards.
The Governor's ImPAct Awards is a state business award recognition program co-sponsored by Team Pennsylvania Foundation and the Department of Community and Economic Development, whose ceremony was held on Thursday, May 21 in Hershey, Pa. The program is designed to reward Pennsylvania companies that enhance and exemplify respectable business and community practices within the state.
"We celebrate Pennsylvanians, like those at Just Born, who work hard every day to help their workers thrive, to grow their companies, and to improve the communities in which they live," Laura Williams said. "All of these things, one day, one place at a time, help to make Pennsylvania better."
Just Born earned the Community ImPAct Award for its integral role in the community by encouraging associates to help carry out the company vision and philosophy through community service. Last year alone, Just Born awarded over 100 grants, made over 1000 candy donations and donated over 1500 volunteer hours on company time to worthy non-profits. Every associate can volunteer up to 24 hours a year on company time and the company has an established Dollars for Doer Program where the company donates up to $250 per year per associate for volunteering off company hours.
Just Born associates have participated in various volunteer programs such as cooking and serving meals in local soup kitchens and assisting animal rescue shelters. The company also values its corporate giving program, which involves monetary donations to charitable, educational and arts organizations. The health and well-being of children and their families is the primary focus of Just Born's corporate giving program.
"It is an honor to be acknowledged with the Community ImPAct Award," said Matt Pye, Just Born's Vice President of Corporate Affairs. "Community involvement has been a part of Just Born's DNA since the company was established and we appreciate this honor from the Governor's ImPAct Awards."
Just Born was nominated by the Partnerships for Regional Economic Performance (PREP) network, along with 200 other companies in the following categories: Jobs That Pay, Community Impact, Small Business Impact, Entrepreneurial Impact and Export Impact. Representatives from Team PA and Journal Multimedia evaluated the nominations and selected the award recipients announced at the ceremony.
For more information about Just Born Quality Confections and its community engagement, visit www.JustBorn.com.

About Just Born Quality Confections
Just Born Quality Confections is a privately owned company founded in 1923 and headquartered in Bethlehem, PA, where it manufactures PEEPS®, HOT TAMALES® and MIKE AND IKE® Brand candies. GOLDENBERG'S® PEANUT CHEWS® Brand candies are produced in Philadelphia, PA. In 2015, theMIKE AND IKE® Brand celebrates its 75th Anniversary, while the HOT TAMALES® Brandcelebrates its 65th anniversary. All Just Born candies are made in the U.S.A.
About Team PA
Team PA is a non-partisan, charitable, non-profit created in 1997 to bridge the gap between government and the private sector to allow both sides to partner for the betterment of the Commonwealth of Pennsylvania. The foundation is a collaboration of the highest levels of public/private leadership to support Pennsylvania's goal to be a national leader in education and economic development.
Contact:
Rena Odette
Coyne PR
973-588-2000
rodette@coynepr.com