As we navigate the appropriate response to the COVID-19 pandemic, all of our Just Born Candy Donation Days are cancelled for the foreseeable future.  We remain committed to helping the community with candy donations once the virus is no longer a viable health threat. Once the CDC and WHO allow for group gatherings we will work towards reinstating our Candy Donation Days.
We are doing our best to try to prevent the spread of this illness and hope you can understand that while we'd love to be out providing candy to the community, it's best for all of us to take extreme precautions.
We truly apologize for any inconvenience this may cause for your event. Please know your health is our number one concern.
Just Born, Inc. is happy to help sweeten community events, fundraisers or celebrations with a donation of our delicious candy. We welcome one request per year from non-profit organizations located in our local Lehigh Valley area – Northampton and Lehigh Counties in Pennsylvania and the community surrounding our GOLDENBERG'S® PEANUT CHEWS® factory in Northeast Philadelphia.
Just Born is proud to provide candy donations to US military personnel. All requests must be made through Unit Commanders, Family Readiness Groups or VAs.
---
Requests should be emailed, faxed or mailed to the Corporate Affairs Department with a minimum four week notice before the event. Please include the following information:
You will be contacted to arrange a pick up date and time.
Just Born generally does not donate to the following: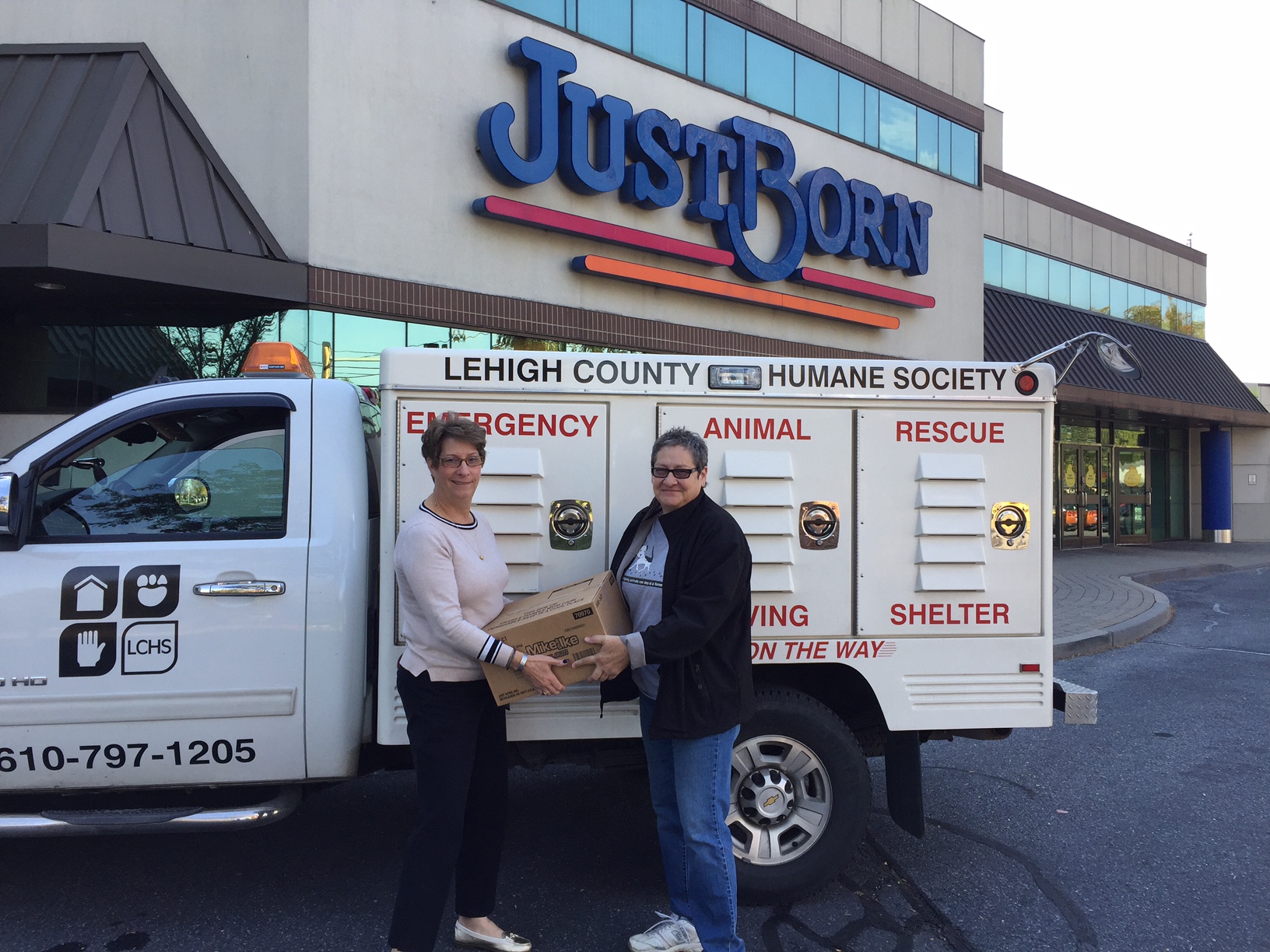 Contact Information
Just Born Quality Confections
Corporate Affairs Department
1300 Stefko Boulevard
Bethlehem, PA 18017-6672
Phone: (484) 895-4098
Fax: (610) 867-3983

E-mail for candy donations: candydonations@justborn.com