Our Story
Just Born Quality Confections is a third generation, family-owned candy manufacturer that has been in business since 1923 and is known for its iconic brands including:
PEEPS® Brand Marshmallow Candies
MIKE AND IKE® Brand Candies
HOT TAMALES® Brand Candies
GOLDENBERG'S® PEANUT CHEWS® Brand Candies
The PEEPS® Brand is our most widely known candy brand, particularly for the PEEPS® Chick and PEEPS® Bunny at Easter time.  PEEPS® Marshmallow Candy is available in a variety of shapes, colors and flavors at all the major seasons including Halloween, Christmas, Valentine's Day, Easter and Summer.
MIKE AND IKE® is our largest brand by dollar sales and is a top selling fruity, chewy candy brand available in a wide array of flavor varieties and package sizes.  HOT TAMALES® is the number one cinnamon candy in the USA and is usually positioned right next to MIKE AND IKE® in candy retail locations.  The MIKE AND IKE® Original and HOT TAMALES® Theater Boxes are two of the best selling items among candy packaged in boxes and are available nationally in all major retailers.
The GOLDENBERG'S® PEANUT CHEWS® Brand which we acquired in 2003 is our oldest candy brand and is still a leading regional chocolate candy with sales strength in Philadelphia, New York, Baltimore and Tampa.
---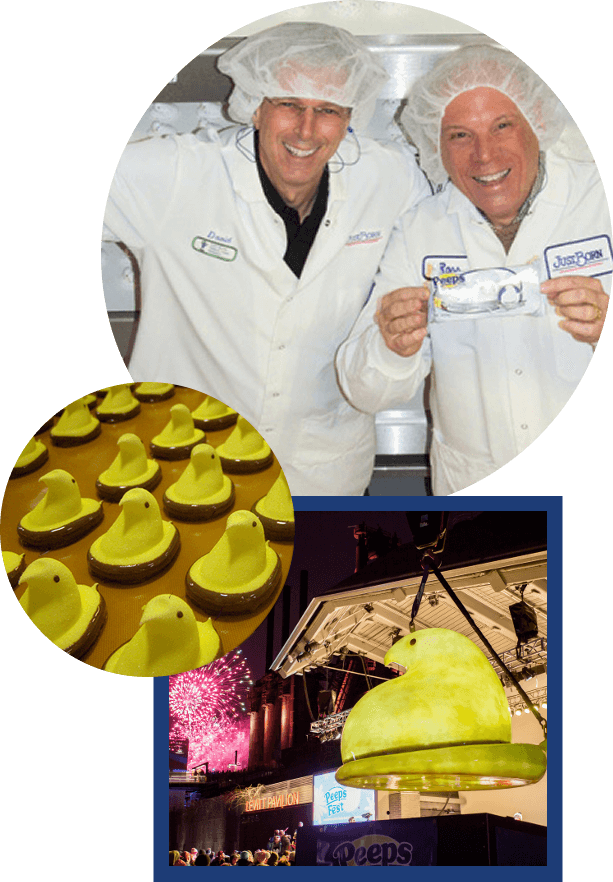 Just Born is the tenth largest candy company in the country. All of our candy is proudly made in the USA and Canada using globally sourced ingredients. We employ more than 600 associates, most of whom are at our world headquarters and candy factory in Bethlehem, PA, where we produce PEEPS®, MIKE AND IKE® and HOT TAMALES® Candies.  We also have a factory in Philadelphia, PA, where we continue to produce GOLDENBERG'S® PEANUT CHEWS® Candy.
Just Born operates our online store at www.peepsandcompany.com which carries all of our candy, branded gifts, apparel and other fun merchandise.
Unfortunately, we do not offer plant tours to the public.  The best alternative to experience our brands is to:
Visit our PEEPS & COMPANY® Online Store.
Click Here to view videos on How Our Candy Is Made.
Come join us at PEEPSFEST® held every year on December 30th and 31st at Steel Stacks in Bethlehem, PA. PEEPSFEST® is a two day family festival celebrating the fun and excitement of the PEEPS® Brand, which culminates with the PEEPS® Chick Drop and fireworks on December 30th and 31st at 5:15 p.m.
PEEPSFEST® activities include:

Kid-friendly bands, magicians, clowns, kid disco lounge, animals, crafts, and a diorama contest
PEEPS® S'mores Making
Kids Fun Run
Mascots Dash
PEEPSFEST® 5K
Pictures with The PEEPSMOBILE® & PEEPS® Chick
PEEPS® Chick Rising on 12/30 and the PEEPS® Chick Drop on 12/31.

Just Born Retail Group
The Just Born Retail Group is a division of Just Born Quality Confections which supports and builds the PEEPS®, HOT TAMALES®, MIKE AND IKE® and GOLDENBERG'S® PEANUT CHEWS® candy brands through developing an array of high-quality branded items such as apparel, accessories and gifts that are sold alongside our great tasting candy.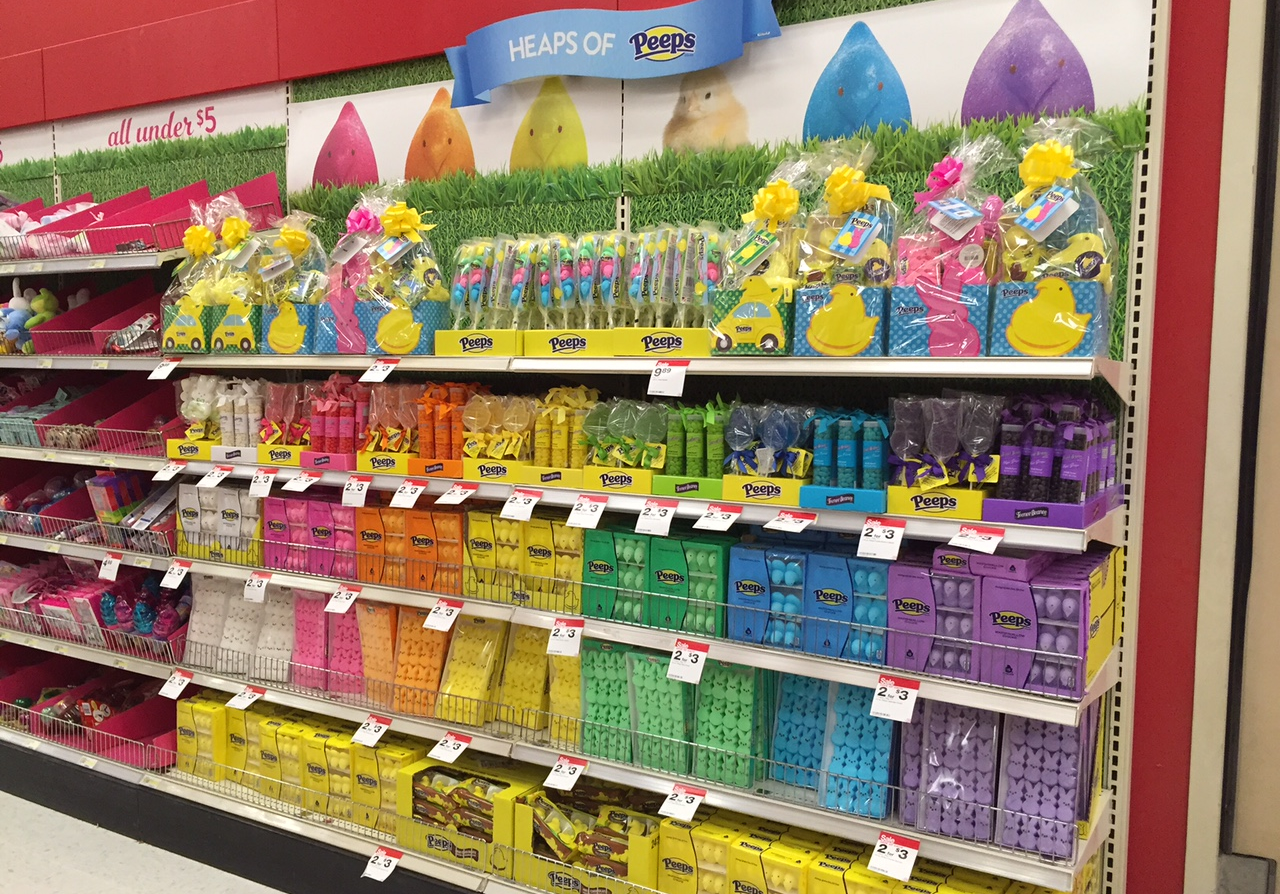 Our products are available at select retailers nationwide.