Through our corporate giving program, Just Born makes monetary donations to charitable, educational, and arts organizations.  We welcome grant requests from non-profit organizations operating in the following geographical areas: Lehigh and Northampton Counties in Pennsylvania and the community surrounding our GOLDENBERG'S PEANUT CHEWS® factory in Northeast Philadelphia.
The health and well-being of children and their families is the primary focus of Just Born's corporate giving program.  We make grants in these areas: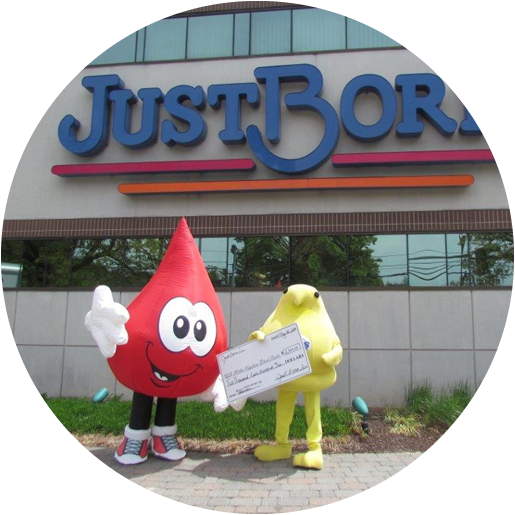 Arts and Cultural Events – programs designed to make the arts more accessible to a wider audience and those specifically targeted to educating underserved youth in the community.
Education – programs that enhance the curriculum of the local school system, with particular interest in programs that help underprivileged and underserved children.
Health and Human Services – we support the United Way; social service programs that serve the basic needs of low-income people, senior citizens and the differently abled; social welfare programs that promote character building and healthy choices among our youth; programs that encourage safe and healthy neighborhoods and programs that promote equal opportunity for socially and economically disadvantaged children and families.
Community Development – programs and organizations which foster job creation, community development and housing
Environmental Education – programs available to school children and the community at large.
Grant Recipients will not engage in or tolerate unlawful discrimination (including any form of unlawful harassment or retaliation) based on a person's sex, pregnancy, age, race, color, religion, creed, national origin, ancestry, citizenship, immigrant status, military status, veteran's status, mental or physical disability or handicap, genetic information, sexual orientation, gender identity or expression, marital status, the use of a guide or support animal or membership in any other protected group. 
We have two yearly grant cycles; proposals must be submitted by June 30, for grants allocated in September, and by December 31 for grants allocated in March.
CLICK HERE for an online application.
CLICK HERE to return to a saved application or to submit a grant summary report.
Contact Information
Just Born, Inc.
Corporate Affairs Department
1300 Stefko Boulevard
Bethlehem, PA 18017-6672
Phone: (484) 934-2122